St. Peter's Basilica
St. Peter's Basilica - The Greatest Of All Churches In Christendom
The Basilica of St. Peter is an Italian Renaissance church that was designed primarily by Donato Bramante, Gian Lorenzo Bernini,Michelangelo and Carlo Maderno. Today, St. Peter's is not only the most renowned work of Renaissance architecture but also the largest church in the world. Construction of the basilica began in 1506 and was completed in 1626. The Vatican Museums and the Sistine Chapel are a ten-minute walk from St. Peter's Basilica.
Adjacent to the basilica is St. Peter's Square, a large plaza located directly in front of St. Peter's Basilica. An ancient Egyptian obelisk stands at the center of the basilica, erected at the current site in 1586. Some of the most popular aspects of the basilica are Michelangelo's La Pietà sculpture, Bernini's Baldachin, the statue of St. Peter, Pope John Paul II's tomb as well as the cupolone - St Peter's famous dome. One is not required to purchase a ticket in order to access the main basilica, though certain sections such as the cupola require a ticket.
St. Peter's Basilica Highlights
St. Peter's Basilica Cupola
Climbing to the top of the cupola is a fascinating experience. Immediately after entering the basilica, if you look to your right, you will be able to see a signage indicating the direction of the ticket booth and staircase that leads to the top. You can either take the stairs entirely to the top (551 steps) or take the elevator and then climb the remaining on steps (320). There is a minor difference in the fee for stairs only and lift + stairs. On your way to the top, you will be able to stop at a terrace facing the interiors of the dome and enjoy the beautiful mosaics that line it. Once you reach the top, you will be greeted by stunning 360-degree panoramic views of Vatican City and Rome. The dome is open from 8:00 AM to 6:0 PM in the months of April to September and from 8:00 AM to 5:00 PM in the months of October to March.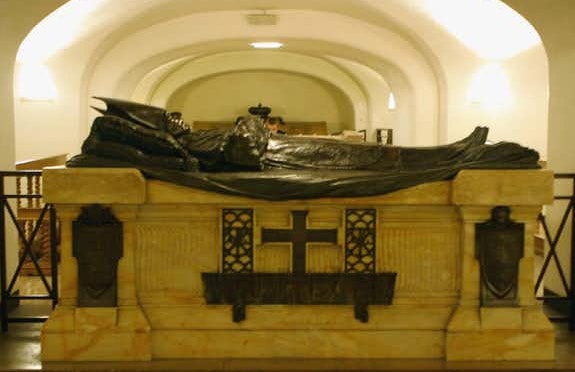 Vatican Grottoes
Many people visiting the basilica visit the Vatican Grottoes. What it is is an underground graveyard that contains the tombs of many Vatican popes as well as members of the royal family from the 10th century. The Vatican Grottoes are free to enter and are open everyday from 7:00 AM to 6:00 PM in the months of April to September and from 7:00 AM to 5:00 PM from October to March. Make sure this is the last place you visit in St. Peter's Basilica since you will be outside the basilica upon exiting the grottoes.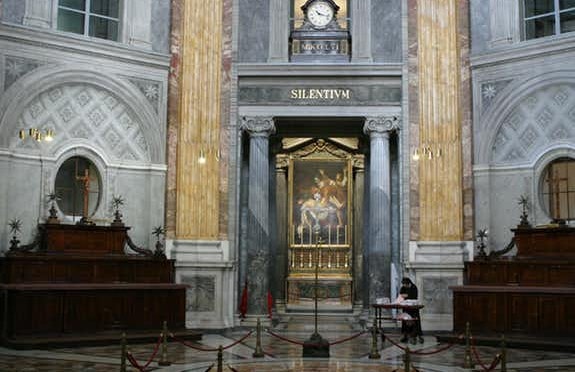 St. Peter's Treasury
St. Peter's Treasury is another section of the basilica that has an admission charge. Its exhibition contains church ornaments, statues, papal mitres and various other objects that were usually royal gifts.
Vatican Tickets