New Year's Eve New York 2023 | 9 Incredible Ways to Celebrate New year's Eve in New York
Contents
Christmas at the Vatican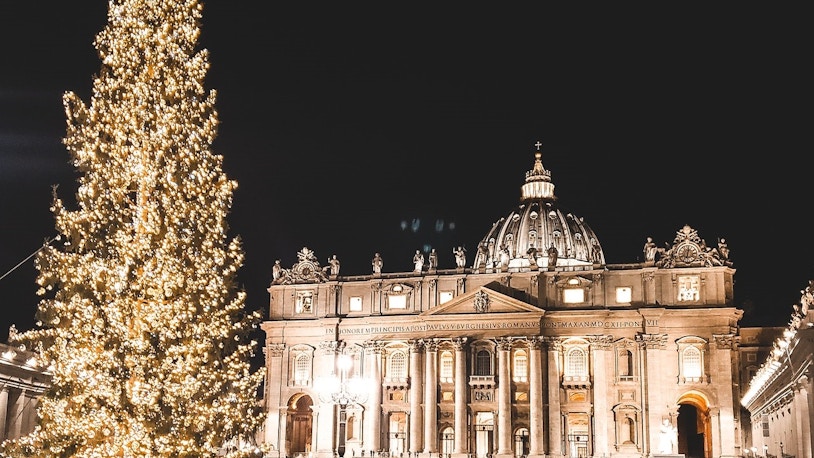 The Vatican Christmas Eve mass, held in the breathtaking backdrop of St. Peter's Basilica, is the most-watched Christmas mass in the world.
The Pope's Urbi et Orbi is a papal discourse and apostolic blessing that takes place on Christmas Day. It includes greetings in a variety of languages in order to appeal to as many people as possible who are enjoying the occasion. The Urbi et Orbi occurs only twice a year, the other time being on Easter Sunday.
Visiting Vatican City during Christmas is an experience unlike anything else and you are bound to have a memorable time if you decide to take this trip.
Know More
Vatican Nativity 2022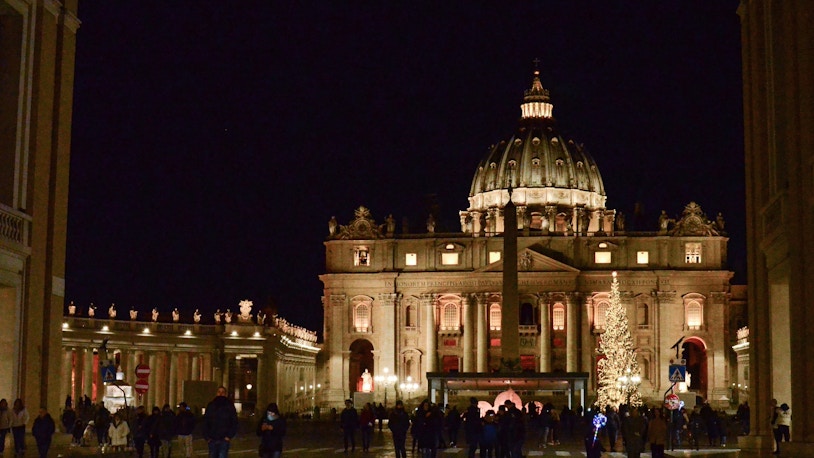 The nativity scene that will be placed in St. Peter's Square in the Vatican to commemorate Christmas in 2022 will come from the northern Italian village of Sutrio, in the province of Udine in the Friuli-Venezia Giulia region.
The crib has been made entirely of cedar wood harvested from a sustainable forest. It features a semi-sphere that will act as a Grotto, where the Holy Family will be displayed. Around them, are life-sized characters representing traditional artisans from Sutrio, including carpenters, weavers, and craftspeople.
The nativity scene will remain on display until the Feast of the Baptism of the Lord, which falls on 8 January 2023.
Prominent Nativity Scenes at the Vatican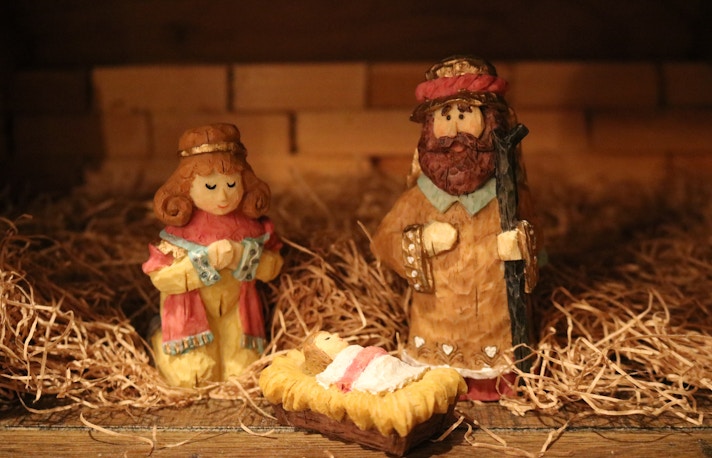 2012: The year's nativity was donated by Basilicata. New figures were used in this year's nativity scene.
2013: Naples donated this year's nativity. This was Pope Francis' first Nativity.
2014: This year's nativity was donated by Verona and it was known for being especially gorgeous by the night.
2015: Trento donated this year's nativity. The figurines were dressed in Trento clothing, and the structures were designed in the same style as the city.
2016: This year's nativity was donated by Malta. The many earthquakes of the year made into the nativities across Italy including the Vatican nativity.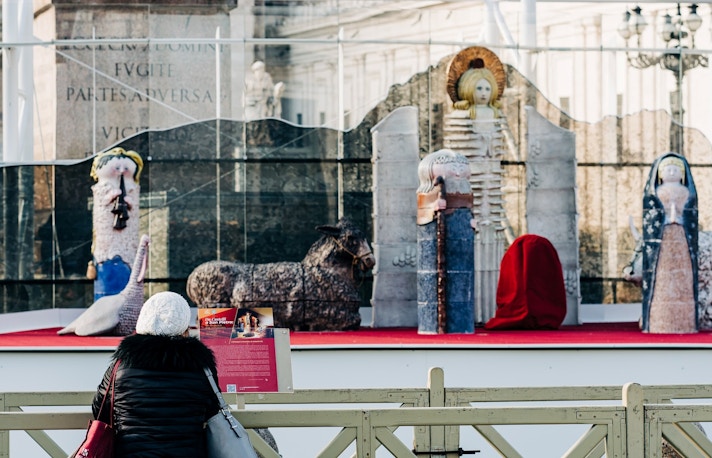 2017: Naples donated the Vatican nativity of 2017. With a buff naked person and a dead arm dangling off a stretcher, this nativity, which was supposed to represent tangible actions of kindness, sparked a lot of controversies.
2018: This year's nativity was donated by Veneto. The statues of this year's nativity are conventional in style and well done, despite being made of sand.
2019: Trento was responsible for this year's nativity. They included traditional clothing and architecture once again. They took it a step further by integrating some actual residents.
2020: This year's nativity was contributed by Abruzzo. The elaborate nativity set consisted of 54 pieces. However, the Vatican's Nativity 2020 scene prompted much criticism for its 'Back to the Future' theme.