Vatican Underground Tours | Vatican Necropolis Tours & Tickets
Contents
Why Take an Underground Tour of the Vatican Necropolis? Taking a Vatican Necropolis tour is an enlightening experience. You can explore the detailed network of mausoleums and tombs that lie directly beneath St. Peter's Basilica. What makes the Necropolis is a must-visit is simply the fact that there is no area in the Vatican City that is more important than the supposed ultimate resting place of St Peter. A Vatican necropolis tour is definitely worth the money, even if it is not as well-known as the museums, Basilica, or Sistine Chapel.
Each day, just 250 people are allowed to enter, in groups of 12. This is done is to protect the ancient site from being destroyed by mass tourism., making this a truly unique experience.
Know More
Book Vatican Guided Tours and Tickets
Combo (Save 5%): Vatican Museums & Sistine Chapel + St. Peter's Basilica Dome Guided Tour
More details
Plan Your Vatican Necropolis Tour
Timings
Location
Tips & Rules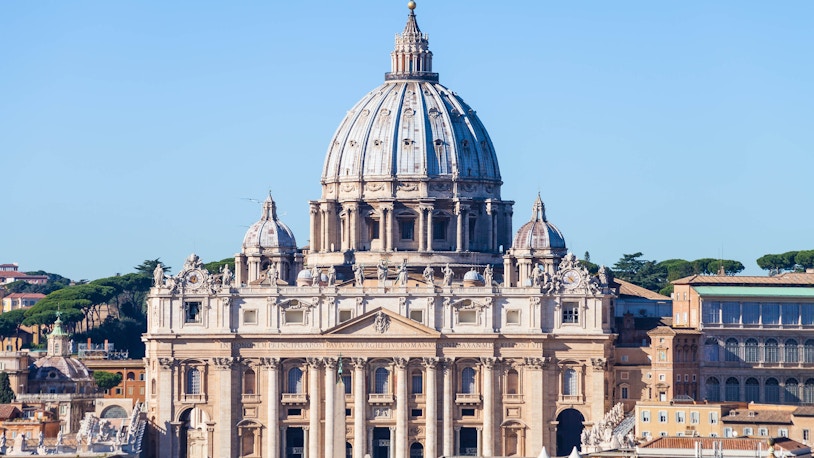 Vatican Necropolis is open from Mondays to Fridays from  9 AM to 6 PM.
On Saturdays, the Necropolis is open from 9 AM to 5 PM.
Last Entry: 3:30 PM (From April to September, 4.15 PM)
Closed: All Sundays and Vatican Holidays.
St. Peter's Basilica Timings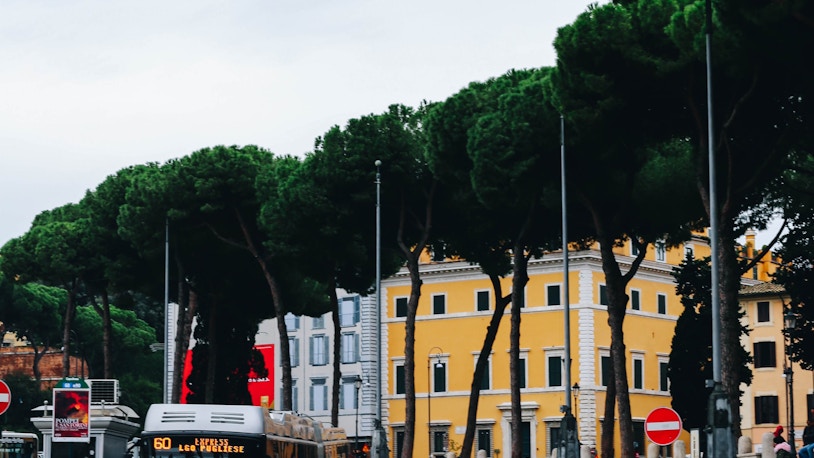 Address: Piazza San Pietro, 00120 Città del Vaticano, Vatican City
Metro: Take Line A to Ottaviano-S. Pietro station.
Train: Take the train from Roma Termini to the St Pietro train station.
Bus: Bus numbers 40, 64, 62, and 81 will take you to the Vatican.
Getting There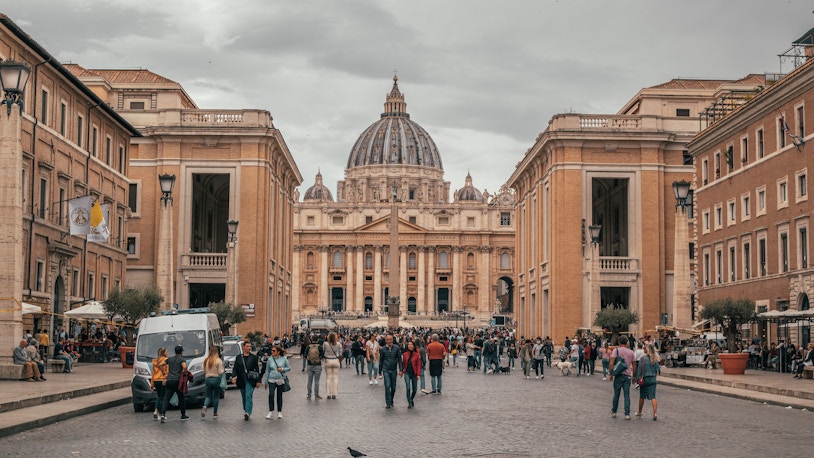 Book your tickets early as the Necropolis allows only a maximum of 250 visitors per day.
Choose a guided tour so you can learn all about the Vatican Necropolis while you explore it.
Access is granted only to those who are 15 years and above.  
Follow the appropriate dress code so that you will not be denied entry.
Luggage, suitcases, bags, packages, and containers must be left in the cloakroom.
Reach the meeting point at least 10 minutes before the visit.
St. Peter's Tomb According to ancient tradition, Apostle Peter was martyred in the year 64 or 67, during the reign of Emperor Nero, at the Circus of Nero. . It is, hence, believed that Peter was buried in the necropolis since it was close to the sight of his martyrdom.
Within the Necropolis that comprises multiple graves and Papal tombs is a small area named with the letter P that is believed to be the original burial site of the apostle. About a hundred years after the death of Peter, a shrine was constructed over his grave. The shrine is located adjacent to the Red Wall of the necropolis.
Visit St Peter's Tomb
All Your Questions About Vatican Necropolis Tours Answered
Q. Can you tour the Vatican Necropolis?
A. Yes, you can visit the Vatican Necropolis. You can book you Vatican Necropolis tours online.
Q. How do I purchase tickets to the Vatican Necropolis tours?
A. You can purchase Vatican Necropolis tour tickets online.
Q. Does my Vatican Necropolis tour include a guided tour?
A. Yes, the Scavi institution provides a licensed guide to accompany visitors on their Necropolis tours.   
Q. What are the timings of Vatican Necropolis tours?
A. The Vatican Necropolis is open between 9 AM and 6 PM from Monday to Friday and from 9 AM to 5 PM on Saturdays. It is closed on Sundays.
Q. How long is the Vatican Necropolis Tour?
A. A tour of just the Vatican Necropolis takes about 1 - 2 hours.
Q. Where is St. Peter's Tomb?
A. St. Peter's Tomb is located just below St. Peter's Basilica, with the Vatican Necropolis.